Home Learning Purple Mash
Home Learning Purple Mash
22 June 2020 (by admin)
Weekly Activities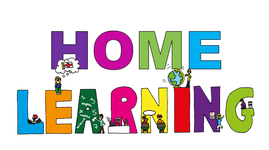 Ages 3 – 5 this week we will be be looking at 'Minibeasts'. There are games and activities for the children to complete. The resources can be found on Purple Mash and within the 'Weekly Activities' pin on Mini Mash
Ages 5 – 7 will be reading a new story called 'Watch out! River Running Wild'. In the story we join Sky and Lily on the farm. There is going to be another visitor and an important 'Farmers Show'. Will everything go to plan? There are then various activities linked to the story. After completing maths games and a coding challenge there are games, quizzes and activities for the children to complete linked to the theme of being on a farm.
https://www.purplemash.com/login/
Miss Slater has also uploaded this week's Home Learning Projects on our website. Please remember that you will need to download the document to be able to click on the links!
https://www.bellfield-inf.bham.sch.uk/parents/eyfs-home-learning-projects
https://www.bellfield-inf.bham.sch.uk/parents/key-stage-1-home-learning-project