Re-opening of school in September
Re-opening of school in September
17 July 2020 (by admin)
Bellfield Infant School will be re-opening to ALL pupils in September.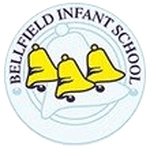 There is lots of information and changes happening in and around school when we re-open due to the COVID-19 pandemic.
Please click on the link to read
https://www.bellfield-inf.bham.sch.uk/welcome/covid-19
We would like to wish all our families a very happy and safe summer. We look forward to welcoming ALL children back to school in September.
Thank you for all your support and patience during these very challenging and unusual times.