The curriculum in both Nursery and Reception is based on the 6 areas of learning as outlined in the Early Years Foundation Stage documentation. Below is a brief explanation for you, regarding each area of learning, that will hopefully help you to have a better picture of what children will be working towards learning in the Early Years through our play based , challenging and enjoyable curriculum.
Personal, Social & Emotional Development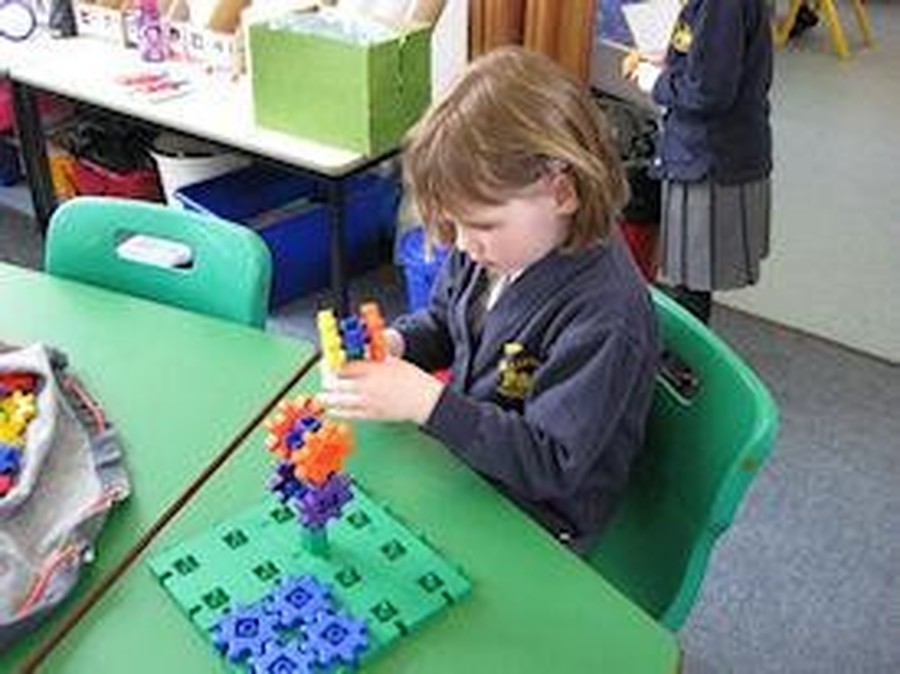 The many learning activities provided on a day by day basis will enable the children to become self confident in a wide variety of areas. The curriculum provision will support them in becoming interested in everything around them and to gain an understanding of their own needs and develop as independent learners.
Children will learn to dress and undress themselves. They will gain a good understanding through curriculum provision of what is right and wrong.
Communication Literacy and Language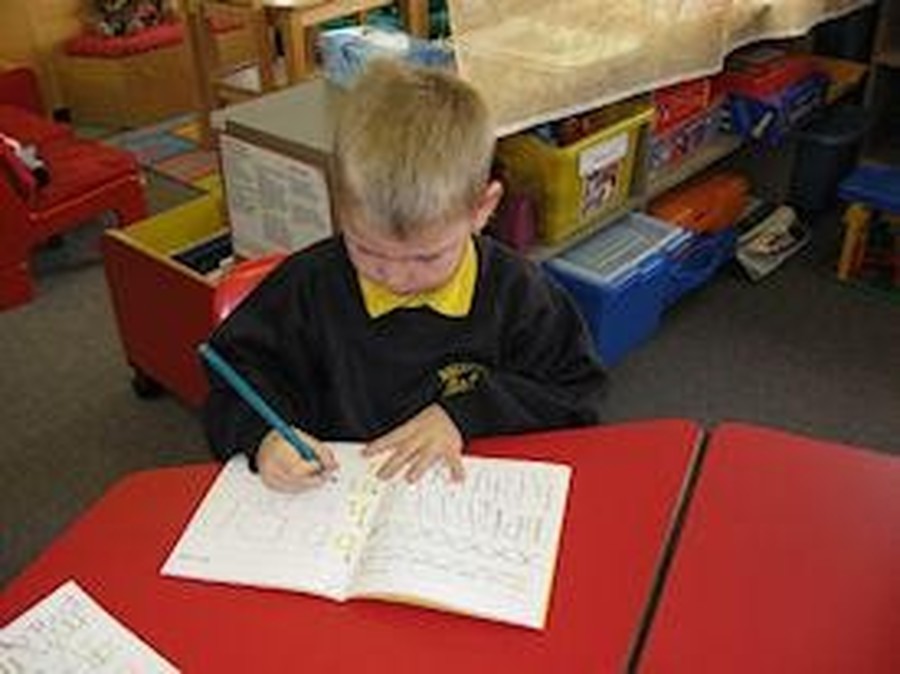 The curriculum supports children in becoming confident talkers who enjoy stories, songs and poems.
They will learn their letters and sounds which will enable them to become confident readers and writers.
A wide range of exciting and motivating activities both indoors and outdoors daily, are provided.
Problem Solving, Reasoning and Number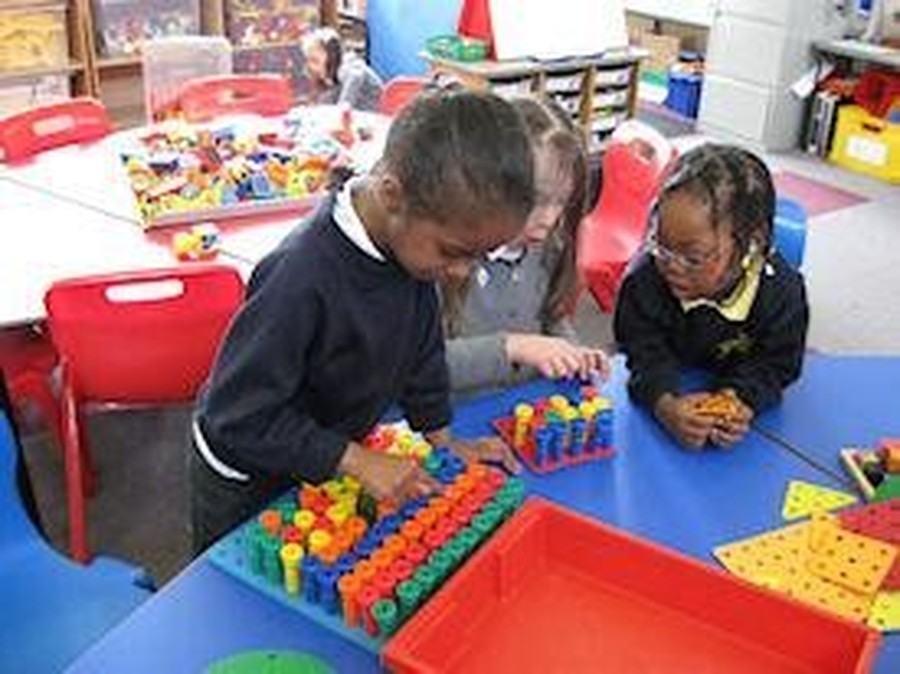 Through the provision of a wide range of play based activities, stories, songs, games and imaginative play, children will begin to develop an understanding of Maths.
They will develop an understanding of number, learn how to count, sort, add and take away and begin to be able to use this to help solve problems. In addition they will gain a knowledge around shape, space and measures and develop an understanding of mathematical vocabulary such as heavier, lighter, longer and shorter.
Knowledge and Understanding of the World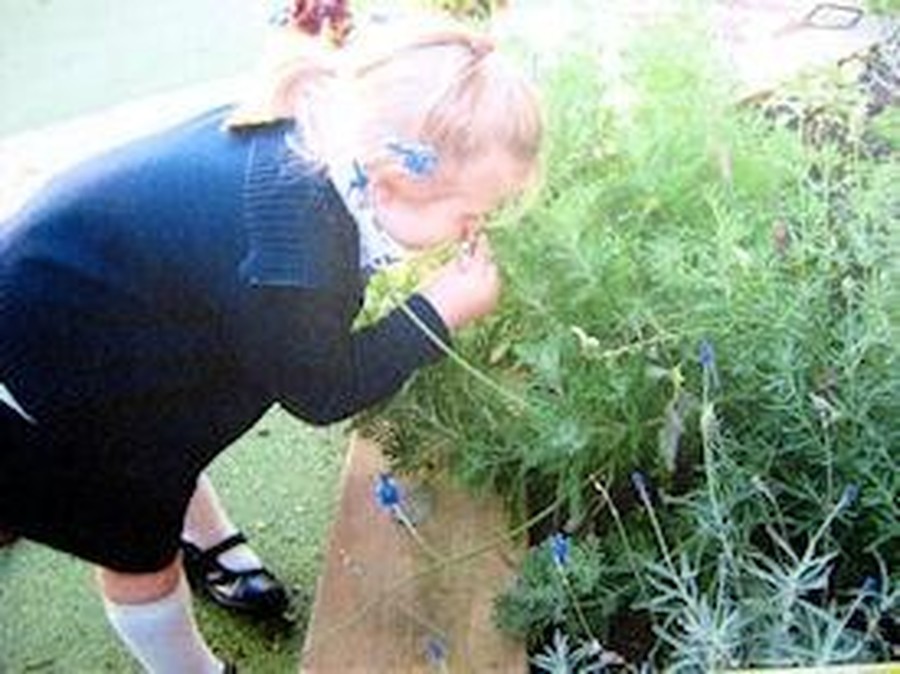 This area of the curriculum helps children to explore, be inquisitive and find out about the world around them.
Children will investigate, build with a wide range of materials, grow things, care for the environment, find out about the past events in their lives and their families lives.
They will learn about 'difference' in our world and find out about others cultures and beliefs.
Physical Development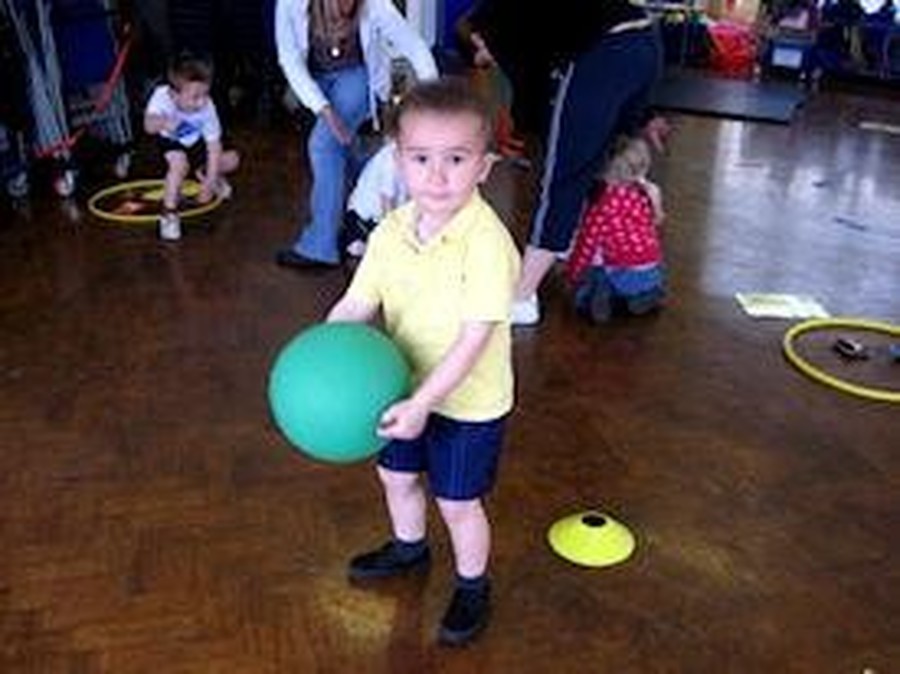 Your child will learn how to move with confidence, control their body and handle equipment.
They will have access to a wide range of apparatus, bikes, and small equipment both in the indoor areas and outside.
Creative Development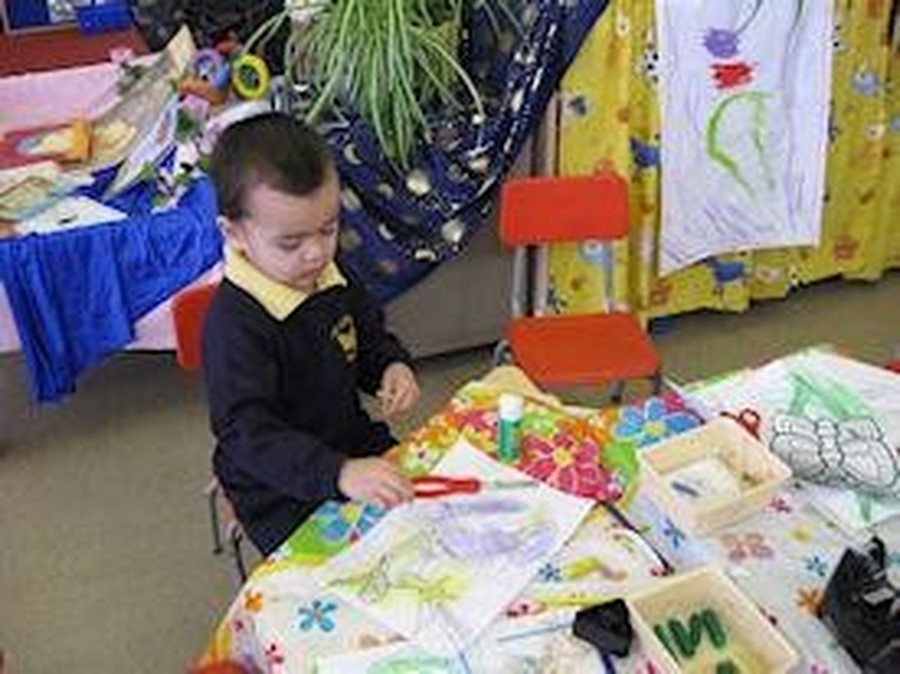 Our curriculum provision enables the children to develop their own creativity through free access to a wide range of media such as paint, collage provision, clay, dough, pens, crayons, glue, etc.
Children also have access to a wide range of musical instruments and are able to develop their drama, story telling and singing talents on the stage, which are often available in their classes.